As you know, we love to find new, quirky and cute artists so we were very excited to chat to Amy from Cakes with Faces. Cakes with Faces is a portfolio and shop full of funny illustrations (usually food related, yummy)! Amy attends a lot of events around England and her next is at Japanorama in Leicester; You can find out more about that here. So, anyway, let's get on with the interview!
1. Tell us about yourself! Who is the face behind Cake with Faces?
I'm a graphic artist living in Coventry and I love drawing cute characters! I'm a fan of everything cute and crazy from Japan and am planning my next trip to Tokyo right now. I went three years ago and couldn't wait to go back. I'm teaching myself Japanese so I can hopefully read menus and avoid meat (I'm a veggie)!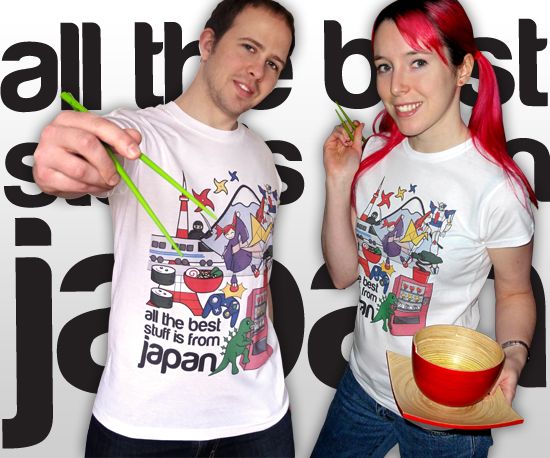 2. So, how did Cake with Faces start up? Where did the idea come from?
Cakes with Faces started as an online gallery for my artwork. I'd been drawing cute characters on my computer and it seemed a shame not to do something with them. Then I started dreaming of having a range of t-shirts like my graphic artist idol Tokidoki and in the end I decided to just go for it! I booked a stall at MCM London Comic Con and started ordering my t-shirts. It was a lot of work, especially for my first stall. It's been great to build it up from nothing and to celebrate the online shop's first birthday last October!
3. Where do your ideas come from? Are you influenced by films, books, your surroundings?
A lot of my designs are inspired by food (which must be what I think about most of the time…) and everything's cuter with a face! I called my t-shirt brand Cakes with Faces because my favourite things to draw are cute cupcakes with faces (I made a free iOS app called Cake Mix so you can make your own cake characters with cute accessories)! I'm also inspired by Japanese culture – sushi, robots, anime, Harajuku fashion, monsters…. I put as many of them as I could on my "All the best stuff is from Japan" t-shirt – which is true, right? I love the art style of anime and manga, with the huge eyes and bright colours.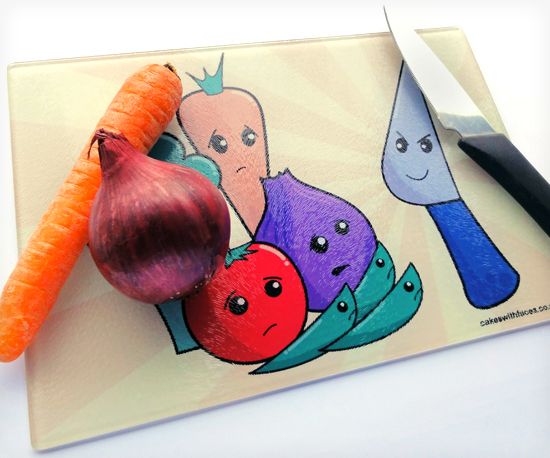 4. Are you working on any projects at the moment?
At the moment I'm working on some new banners for my stall and also some brand new items: hair clips, charms and key rings! I've just ordered the charms and can't wait to get them back from the printers! I'll have them at my next event: Japanorama at the National Space Centre in Leicester on 4-5 May and then MCM London Comic Con at the end of May at ExCel. I've also just finished a recipe for ramen noodles, drawn in comic book style like my How to Make Sushi comic book – look out for it in Neo magazine!
5. How do you hope to progress in the future?
I hope Cakes with Faces can become more established and well-known. I have so many ideas for new stuff I'd like to design – it would be great to design some trainers or even a watch, or fabric for cute dresses! Every penny I make from events and from orders from my online shop goes back into making new designs and new items. One day it would be great to bring my characters to life as figures or blindbox toys!
Do you like cakes? If not, why? Let us know and leave a comment! If you've enjoyed our latest artist interviews and would love to be featured, let us know and you may get a chance to appear in the Buttercrumble blog. ♥